 Monthli uses a decade old scientifically proven method known as TENS Pulse Therapy to effectively block pain signals from reaching the spinal cord and brain. Simultaneously, Monthli also stimulates the production of endorphins, which are the body's natural pain killers! Monthli offers a natural and drug free option to women experiencing menstrual pain on a regular basis. We get it sisters, instead of pumping your body full of pills, Monthli uses science to help you feel the relief you truly deserve! No more unbearable pain and zero side effects! Monthli is the world's first period pain relief wearable device to incorporate a fast-acting heating pad technology! When activated, Monthli heats up to an optimal temperature of 108°F (42°C) in less than 5 seconds! Think that's impressive? We also offer 5 types & 20 levels of pulse therapy for that instant relief! If you love the convenience of Airpods then you'll love our 100% wireless & cordless design too! Now you never have to worry about tangled cords or external gel pads accidentally ripping off and interrupting that sweet relief. With 1 charge, Monthli offers up to 20 hours of pain relief, it truly is the gift that keeps on giving!





We designed Monthli to be user friendly and easy to use, because who has time to sort through tangled cords when a wave of period pain can hit without warning?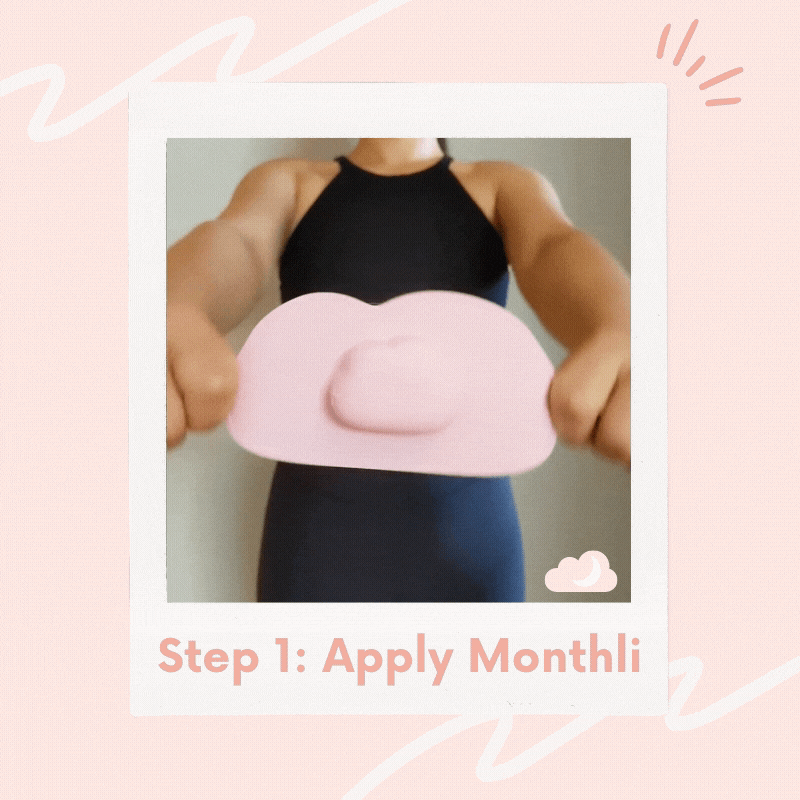 Place Monthli on the area which you're experiencing pain. Our wireless & discreet design makes Monthli easy and quick to apply for immediate, long-lasting relief.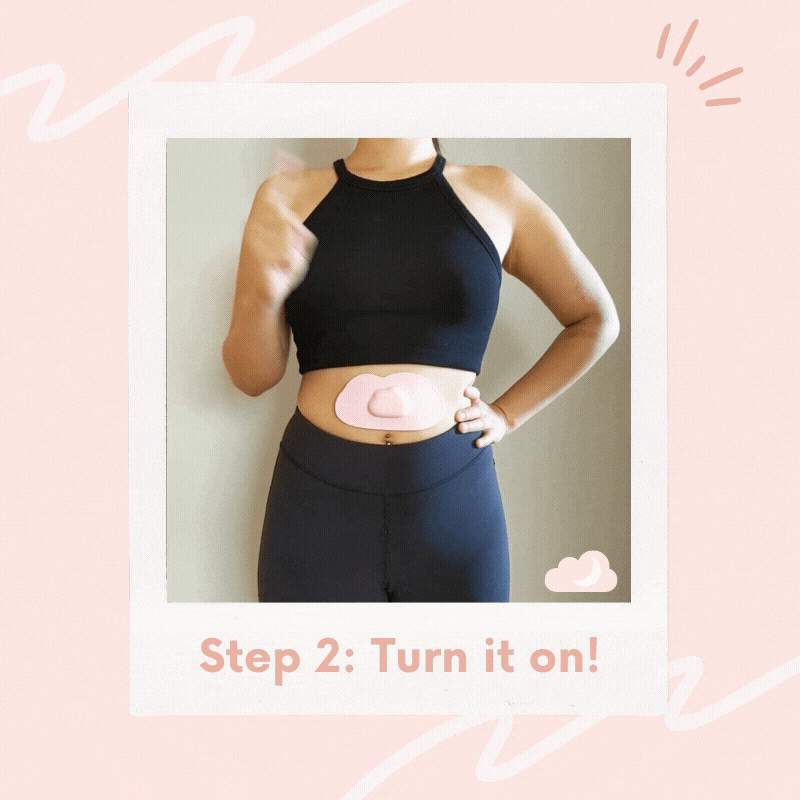 Activate Monthli with the simple push of a button! Easily adjust to your desired level of pulse therapy and try out our rapid heating pad feature while you're at it!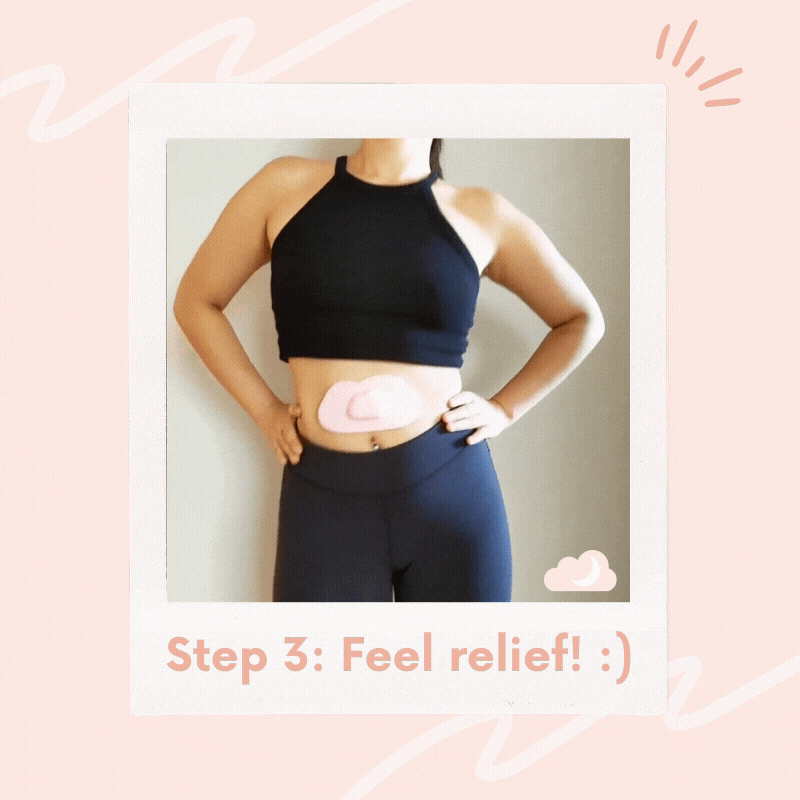 Monthli effectively blocks pain signals from reaching the brain so you can carry on living your best life, pain free...period.
Monthli 2-in-1 Instant Period Pain Relief Device

2 x Monthli Gel Pad Refill (Two Months Supply)
READY TO TRY MONTHLI FOR YOURSELF?
honest feedback: it works as described
I've been using my Monthli device for over 6 months now, and here's my honest opinion of it. It works exactly as described: it heats up in seconds, the pulses vibrate to reduce overall pain perception, there are no cords, and the gel pads are extra sticky (remember to clean it with a damp paper towel to prolong the stickiness), so it stays on the body all day. I only need to charge the device once a month if I only use the TENS mode. Overall, this is a useful device to keep in my bag at all times, and I get enough use out of it to justify the purchase. In the long run, it is less expensive than over-the-counter pain medication.
better quality than others
after comparing every TENS machine that's available on the market, I decided to keep Monthli and return the others because this is the only wireless option with heating function I could find. Since I use my device all day to relieve endo pain, I need the longest battery life possible.
got this for my wife's birthday this year and she really enjoys using it, she tried it on my back for lower back pain, and it feels quite nice - warm vibration somehow stops the pain after a few minutes. Arrived on time and good customer service
reusable and recharcheable
It's a reusable and recharcheable heat and TENS massage machine in one. I used to get those single use heat patches for when I'm at work, but those can add up quickly if you're a frequent user like me. I also disliked how much waste those single-use patches produced. Monthli device has replace all the plastic packaging and single use patches for me. 10/10
Having previously owned other tens devices, Monthli stands out to me because it is cordless and heated. Both of these features are uncommon in a traditional tens machine. It does an excellent job, and the heat function is extremely useful.
Still Got Questions? Visit Our FAQs Page For All Your Answers!